One of my recent trips brought me to Chattanooga for the first time, and I was thrilled to have the opportunity to stay at The Westin Chattanooga throughout my visit. And I have to say that I was not at all let down by it.
The hotel enjoys a prime location in the middle of downtown Chattanooga, putting it within easy walking distance of a number of the city's most popular points of interest, such as the Tennessee Aquarium and the Creative Discovery Museum. The contemporary architecture and streamlined design of the hotel combine to produce an ambiance that is chic and refined, which helped me feel at ease right away.
The rooms at The Westin Chattanooga are spacious and well equipped, featuring contemporary conveniences and luxurious bedding. The large windows provide jaw-dropping views of the surrounding cities as well as the mountains. Throughout my stay, I had access to all of the necessary digital nomad connectivity and entertainment options thanks to the flat-screen TVs and high-speed internet.
My experience in the hotel's restaurant, Alchemy, was definitely a highlight of my time there. The cuisine was outstanding, with a focus on using fresh ingredients obtained from the surrounding area. The restaurant had a beautiful ambiance as well, with a trendy and inviting environment that would have been ideal for a romantic supper or a night out with friends. The restaurant's menu was also fantastic.
Whiskey Thief, the hotel's rooftop bar, is just one of the many wonderful amenities offered by The Westin Chattanooga. The bar is an excellent location to take in breathtaking views of the city while sipping a beverage and watching the sun go down. The bar offers a wide variety of cocktails as well as local craft beers, and the staff is welcoming and well-informed, making them delighted to make drink recommendations and engage in conversations about the city's points of interest.
If you are interested in eating at other restaurants in the area of the hotel, there are many possibilities within walking distance. Both Public House, a farm-to-table restaurant that provides superb Southern cuisine, and STIR, a popular hotspot that was recommended to me by my Uber driver for handmade cocktails and sushi, are worthy of your time and attention and come highly recommended.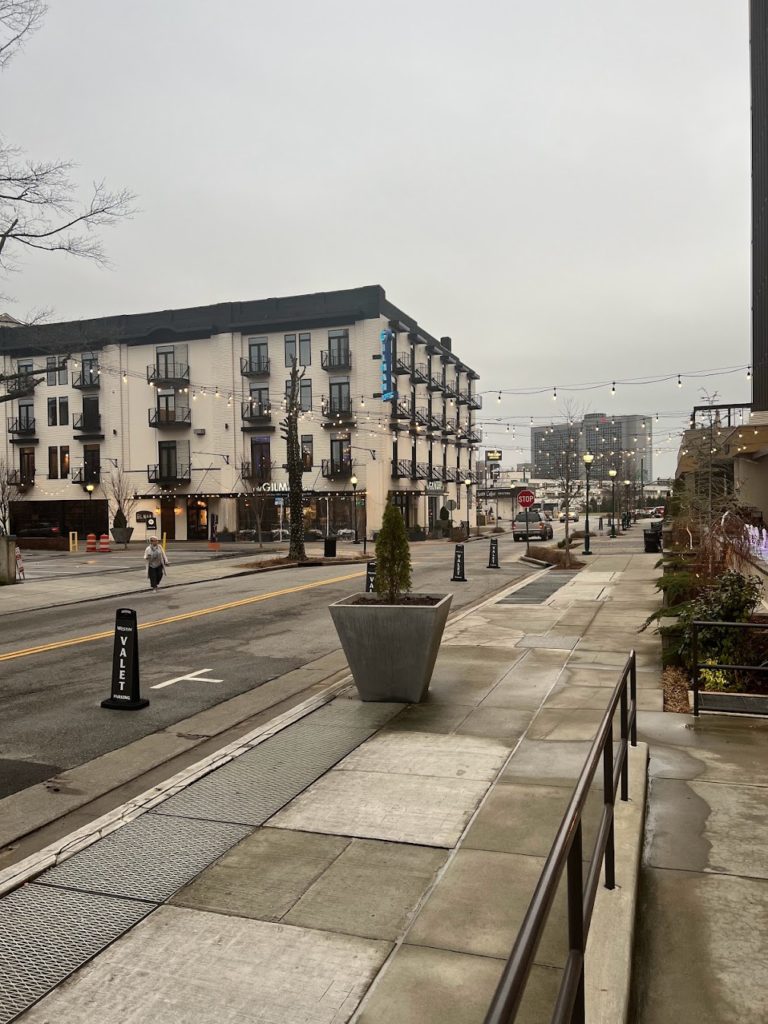 I had a good time at The Westin Chattanooga overall during my stay there. Anyone who is going to the city for the first time should absolutely book a room at this hotel because of its enviable location, fashionable accommodations, and outstanding selection of restaurants and pubs. That comes highly recommended from me!
This post contains affiliate links. For more information check out our disclosure policy.