Something new is coming to Orlando, which should make traveling to and out of Orlando more fun. The Brightline Train is coming to Terminal C at the Orlando International Airport, and it will make everything better. Let's talk about the specifics.
Brightline service to Orlando is expected to start sometime in 2023. As soon as the dates are set, we will let you know.
WHAT IS THE BRIGHTLINE TRAIN?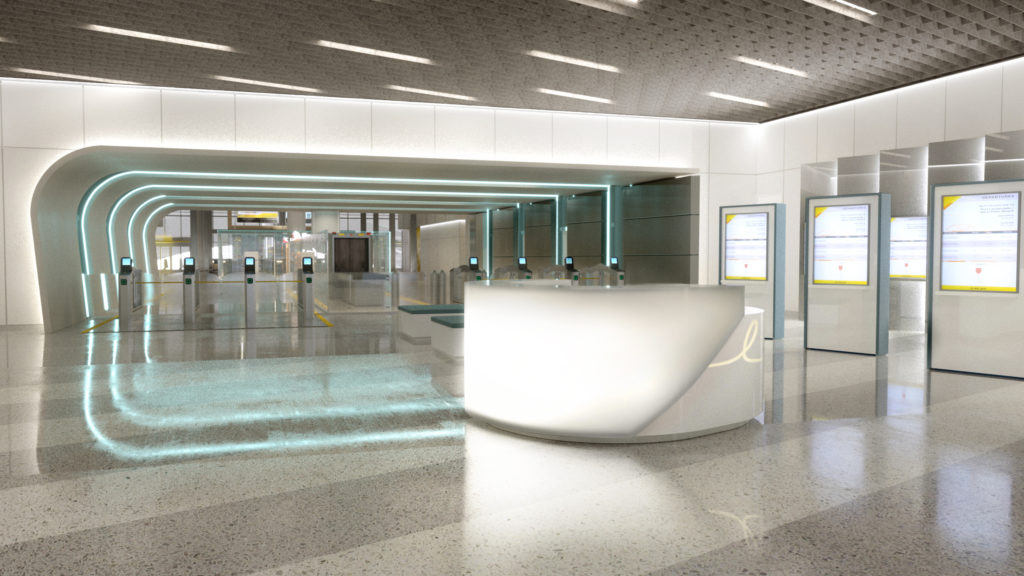 The Brightline Train is a fast, eco-friendly, intercity rail option currently serving South Florida places. It is meant to connect places and make travel easier. All of the Brightline trains have diesel-electric engines that are powered by FPL clean biodiesel. This makes the trains less polluting and less noisy.
When Brightline Florida service starts in Orlando (sometime in the second quarter of 2023), the train will go at 125 mph. It is thought that it will take about 2 hours to get from Orlando to West Palm Beach.
As Brightline continues to grow, it plans to connect Tampa to its rail system to make it even easier to get to the interstate.
HOW THE BRIGHTLINE ORLANDO STATION WILL WORK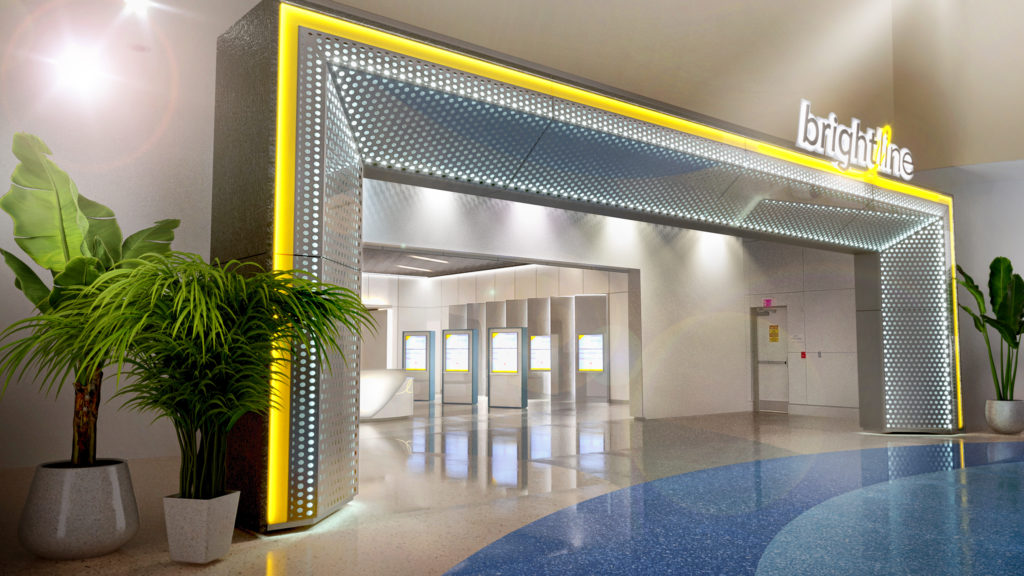 The newest Brightline Station is in the new Terminal C at MCO. It is 37,350 square feet in size. The station was made by Miami's Bigtime Design Studios to make guests feel comfortable. It is bright and has a lot of space. Using the Brightline app, it's easy to book tickets and reserve parking spots. The same app can also be used to get through touch-free turnstiles to get into the area.
Wi-Fi is free in the station and on the train, so guests can work from home, look up information about their destination, or do any other online tasks. Passengers can get refreshments at the Mary Mary bar or buy snacks and drinks at the >>MRKT convenience store while they wait for their flight.
People with PREMIUM tickets can wait in the PREMIUM lounges, which are only for PREMIUM ticket holders.
BRIGHTLINE FLORIDA DESTINATIONS

When people get on the Brightline, they can enjoy a smooth, quiet ride to one of several destinations.
At the moment, these bright yellow trains run every 20 minutes between the following South Florida cities.
West Palm Beach
Boca Raton
Fort Lauderdale
Aventura
Miami
HOW DOES THE BRIGHTLINE TRAIN WORK?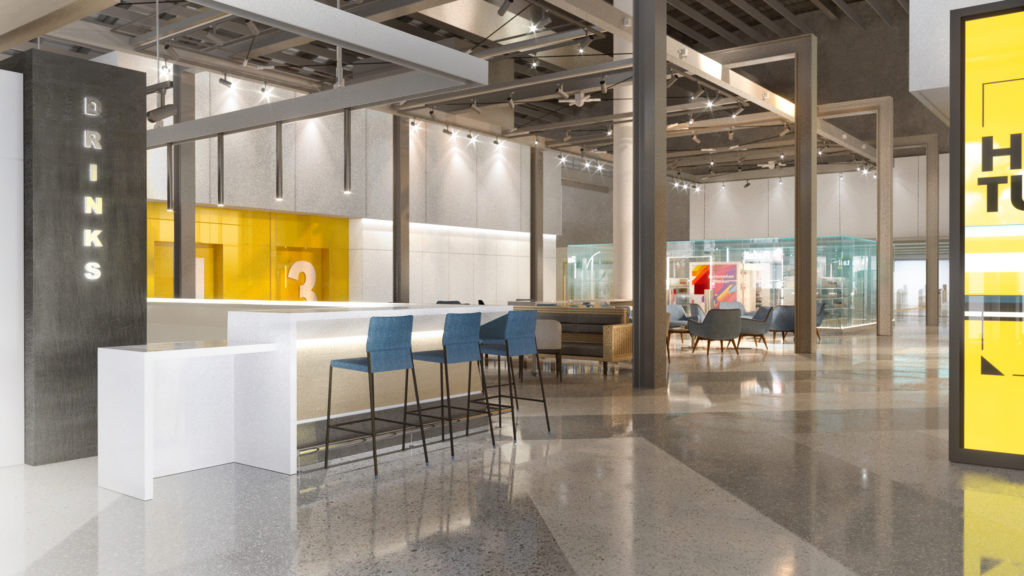 Guests can choose between SMART and PREMIUM tickets. Both have a lot to offer, but PREMIUM takes things to a whole new level. All riders can use the free high-powered Wi-Fi, power outlets, and USB ports, and the leather seats are hand-stitched.
SMART riders can buy snacks and drinks on board, but PREMIUM guests get free drinks, access to an exclusive lounge in the station, and a unique pre-boarding experience.
All Brightline trains are easy for people in wheelchairs or with strollers to get on and off. You can check bags, but there is also a lot of space for carry-on luggage and bikes. Want your pet to join you on your journey? Perfect!
These trains are pet-friendly, so you can bring your pet with you. All passengers can use the clean, modern bathrooms, which are great for getting clean after a long trip.
The Brightline Orlando train station will make things easier and more accessible for tourists and people who like to try new things like myself. Since the station is right in the middle of Orlando, it's easy to get to popular places like Walt Disney World, Universal Studios, SeaWorld, and other places in the area.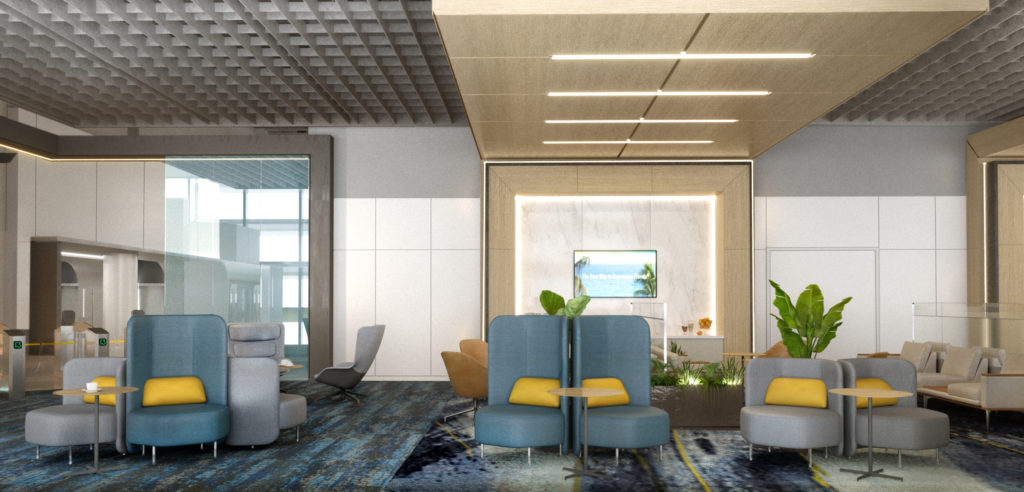 There will be a link between Orlando and West Palm Beach. From Orlando to West Palm Beach, it will take you about 2 hours to get there. And from there, you can get to other places in South Florida.
Prepare to get on that train!

Brightline is expanding to Orlando, and you won't want to miss it when it opens later this year.
Visit GoBrightline.com to learn more about the new service in Orlando, the other services already available in South Florida, and the planned expansion to Tampa. I will add new information to our Brightline Florida guide as it becomes available.
This post contains affiliate links. For more information check out our disclosure policy.