The Logitech K480 fits right into my Fly Gear setup as it personifies everything I'm looking for in Fly Gear.
Fly Gear is supposed to make traveling lightweight and easy. To do this all the products need to solve multiple problems and the Logitech K480 solves several!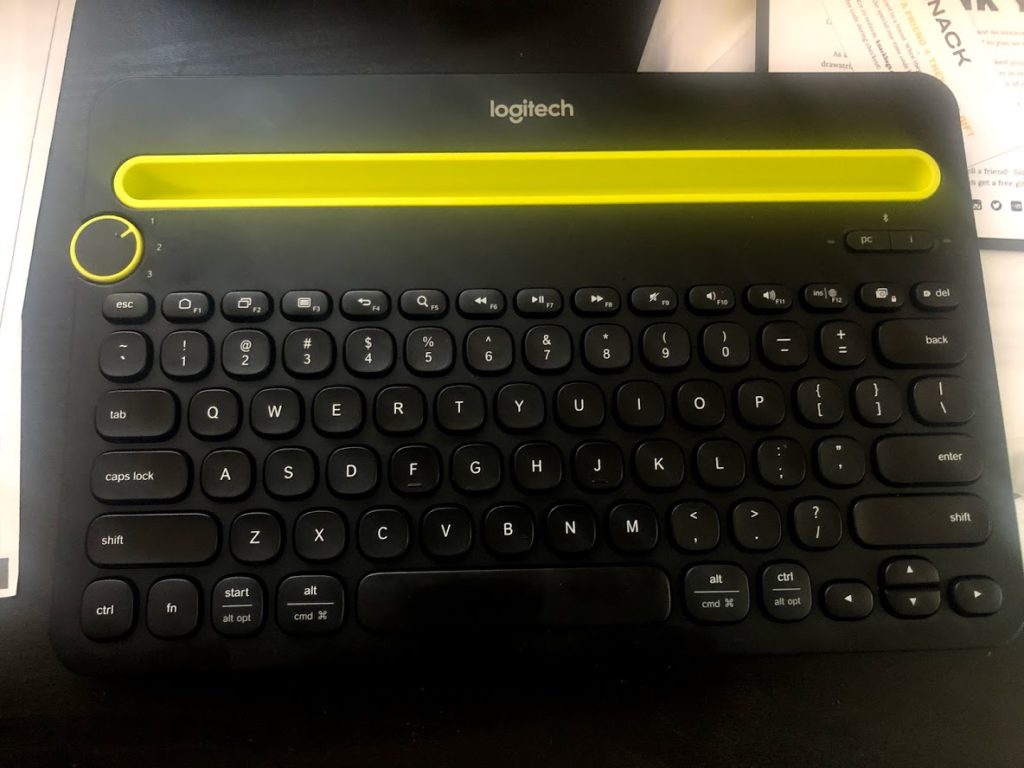 The first major feature of the K480 is its ability to connect to multiple devices. I currently have mine connected to my iPad, iPhone, and Firestick. With the turn of a dial, you can seamlessly switch to different devices. This really comes in handy in combination with its second feature, device stand. The device stand can hold both my iPad and iPhone vertically. I can be typing an email in Gmail on my iPad on the plane, get a message on my iPhone and seamlessly switch the keyboard to the iPhone without breaking your stride. It's really cool!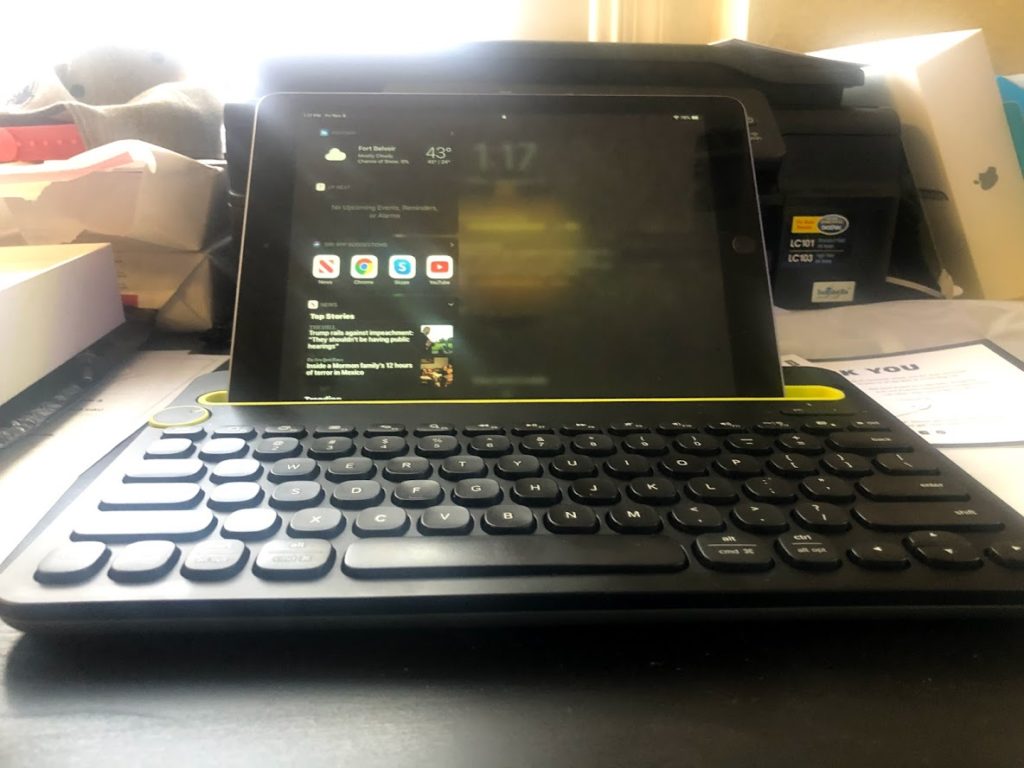 Lots of great features but I have to mention the phenomenal battery life. The battery will last over a year plus depending on your usage. It seems like it turns on as soon as you start typing words on the keyboard. I've typed full sentences while the keyboard was on standby and when it connected to the device, it immediately spits out the sentence I wrote!
I do have to say the keyboard is a little bit heavier than your typical wireless keyboard but I appreciate the sturdiness of it. The weight makes it feel more like a laptop in your lap.
Some people have complained about how loud the keys are but I'm a mechanical keyboard man and love the sound of keys clicking. Definitely give the Logitech K480 a look as it might fit your everyday carry or your travel bag perfectly.
You can purchase your own at Amazon
Thank you for your support!
This post contains affiliate links. For more information check out our disclosure policy.